Construct Master Collection
Release 18.0 (Emergency Early Release)
---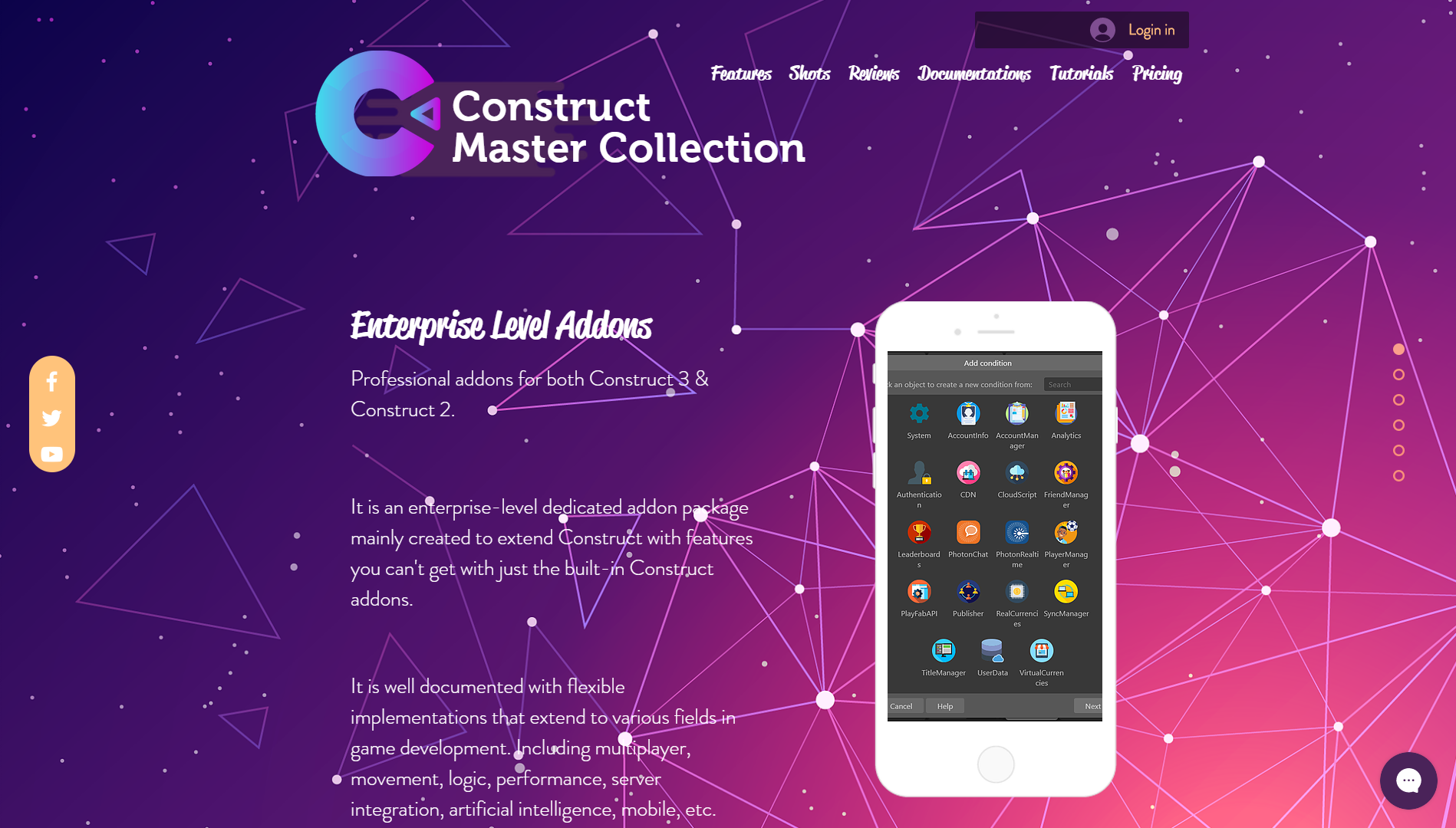 Release 18.0 - Emergency Early Release
Emergency update for the Construct Master Collection, early release due to the IronSource SDK's breaking changes which require the Mobile IronSource Collection to be immediately updated.
The next release isn't supposed to be out yet since we plan on adding more addons and features soon, but due to a sudden need we present a temporary emergency update. However, we will also be releasing a following stable update Release 18.0 soon after we finish all the current and upcoming tasks in this milestone.
We cannot provide a proper list of all changes, fixes and new features in this release due to releasing midway. However, we will list all the important ones for now.

We would like to also note that despite being released early and in an emergent state, we have made the extra effort to make this release as stable as possible. Therefore, you can use this with confidence in your projects.


Release Updates
Mobile IronSource Collection

Updated the IronSource Android and iOS SDK to the latest versions, including all ad-network addon SDKs, with base target SDK version 7.1.6.1.
Fixed breaking changes due to sunsetting of Bintray, and consequently also JCenter. Now moved all fetching of dependencies to Github.

Affected addons:

IronSource Ads
IronSource Ads (Debug)
Admob Ads
Facebook Ads
Unity Ads
AdColony Ads
Amazon Ads
AppLovin Ads
Chartboost Ads
Fyber Ads
HyprMX Ads
InMobi Ads
Maio Ads
Tapjoy Ads
Vungle Ads
TikTok Ads
TikTok Ads (China)
Smaato Ads
Snap Ads

New ad-network addons included in this SDK update.
Child-directed and under-age consent compliance settings for both Android and iOS ad-network SDKs.

IronSource
Google Admob
AdColony
AppLovin
TikTok (Pangle)
Unity Ads


Restored Construct 2 legacy files, restored support for the Construct 2 editor and c2runtime, for all previously supported addons.

Updated old outdated addons.

Process addon

Fixed task memory leak.
Added Scripting Interface
For more information, kindly review the ongoing milestone. Thank you!
Files
Release 18-Emergency.zip
197 MB
25 days ago
Get Construct Master Collection